Quality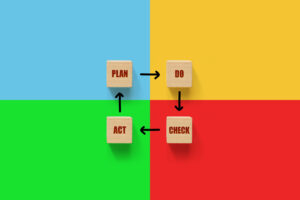 Our Quality Management System (QMS) is a formalized system that ensures the same information, methods, skills, and controls are used and applied every time a process is performed for risk mitigation, to enhance product quality and provide a systematic customer focus. We analyze areas of opportunity when identified to ensure effective continuous improvement.
---
About BC Engineered Products' Quality Management System (QMS)
The BC Engineered Products Quality Management System (QMS) is a collection of business and technical processes, procedures, document control, and functions aimed at continuous improvement of quality to ensure customer expectations, regulations, and requirements are met or exceeded.
BC Engineered Products handles all product development, design, engineering, QMS, and manufacturing and is ISO 9001:2015 certified and compliant with AS9100.
Our rigorous supplier and manufacturer validation process mandates that all suppliers and manufacturers must:
Be ISO 9001:2015 certified or compliant or have a verifiable and equivalent QMS system in place
Provide their (suppliers') QMS registrations;
Maintain a minimum grade score with our supplier appraisal process;
Comply with Significant Industrial Processes (SIP) with NADCAP certifications and AS9100 processes when required, and;
Comply with Manufacturing Qualification Requirements, MQR-PSD-1 when required.
Our business and technical documentation is managed through our QMS for document control and is DFARS NIST 800-171 compliant for CUI and is secured in a version-controlled repository system.
BC Engineered Products identifies, validates, and performs quality audits with our subcontractors; develops, audits, and reviews Source Approval Request (SAR) packages; and completes cost/benefit analysis based on internally approved outputs from the New Product Development (NPD) lifecycle.
---
BC Engineered Products ISO 9001:2015 Certification